As legal marijuana continues to grow in acceptance and popularity, package designers will be tasked with choosing the right packaging to serve the growing dispensary market. What are the trends in the cannabis market, and what impact will it have on packaging design?
Legalization Efforts
Legalization efforts in the United States, Canada and more point to a larger trend of market growth.
In the United States, legal cannabis sales in the U.S. for 2016 totaled $5.86 billion, according to Arcview Market Research. The U.S. market is poised to grow drastically, especially in the healthcare industry. Some market reports predict that the medical cannabis market will be valued at $19.48 billion by 2024.
The trend extends internationally as well – the Canadian government has announced plans to introduce legislation legalizing marijuana, with legalization slotted to begin early fall of 2018. Once finalized, the plan will give provinces the right to decide how it is distributed, sold and priced.
The 2016 World Drug Report by the United Nations Office on Drugs and Crime (UNDOC) found that cannabis is the most commonly used substance in the world. Other countries that have legalized cannabis (in some capacity) in recent years include Mexico, Ireland, Uruguay, Australia, and Germany. As acceptance increases, so will that list.
The Impact on Package Design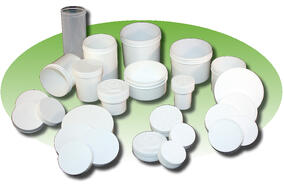 With many advertising restrictions, packaging remains as one of the best ways to attract the attention of consumers. From tamper evident to child resistant, the requirements for dispensary packaging varies greatly from state to state. As the cannabis market grows, package designers need to account for consumer preferences and regional regulations, including:
Child-resistant closures: safety will remain the biggest concern for consumers. As more and more households add cannabis to their environment, adult participants will want to ensure that these substances are not easily accessible to children.
Product freshness: as legalization continues to move forward, the time from farm to household will increase. Similar to other food package design considerations, features that help preserve product freshness will become more important.
Tamper evidence: given the sensitive nature of the product, both brands and consumers will value including a tamper evident seal. This will also be important in helping meeting certain legal restrictions, depending on the state/country.
Ready to get started? Request a sample of our cannabis packaging options today.